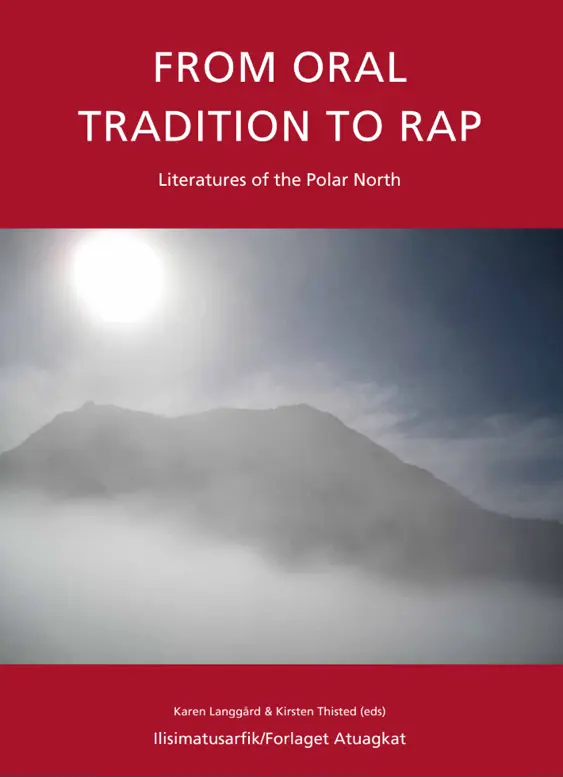 From Oral Tradition to Rap
Redaktører: Karen Langgård & Kirsten Thisted
Ilisimatusarfik / Forlaget Atuagkat (2011), 287 sider
Sprog: engelsk
Bogens indhold
Harald Gaski "Song, Poetry and Images in Writing". Sami Literature
Malan Marnersdóttir: "From Oral Poetry to Rap in the Faroes"
Kirsten Thisted: "Greenlandic Oral Traditions. Collection, Reframing and Reinvention"
Karen Langgård: "Greenlandic Literature from Colonial Times to Self-Government"
Michael P.J. Kennedy: "Canadian Inuit Literature in English. A Critical Bibliography"
Noel McDermott: "Canadian Literature in Inuktitut"
William Schneider: "Alaska Native Writers. Writing and Tradition"